Discount for BEMA Listeners
We recently had someone ask me about linking directly to Focus on the Family for digital versions of the Ray Vander Laan video series—That the World May Know. We have referenced these videos many times throughout the podcast, but we didn't realize they were available for download. It seemed like a good idea.
The very next day I got an email from someone who works for Focus on the Family (not connected to Ray or anything, in a totally different part of the company). [Hey Lonny!] He is a BEMA listener and said he thought he could get us a discount code if we're interested. What timing! So here it is…
Details
Code: BEMA12
Deal: 20% off (online orders), applicable to all That the World May Know products
Terms: One-time use per person, good for new or returning customers
Products: DVD or digital download videos, physical or digital study guides
Languages: Some products available in Spanish
Expiration: This code is good through December 31, 2024
Shop: https://store.focusonthefamily.com/that-the-world-may-know/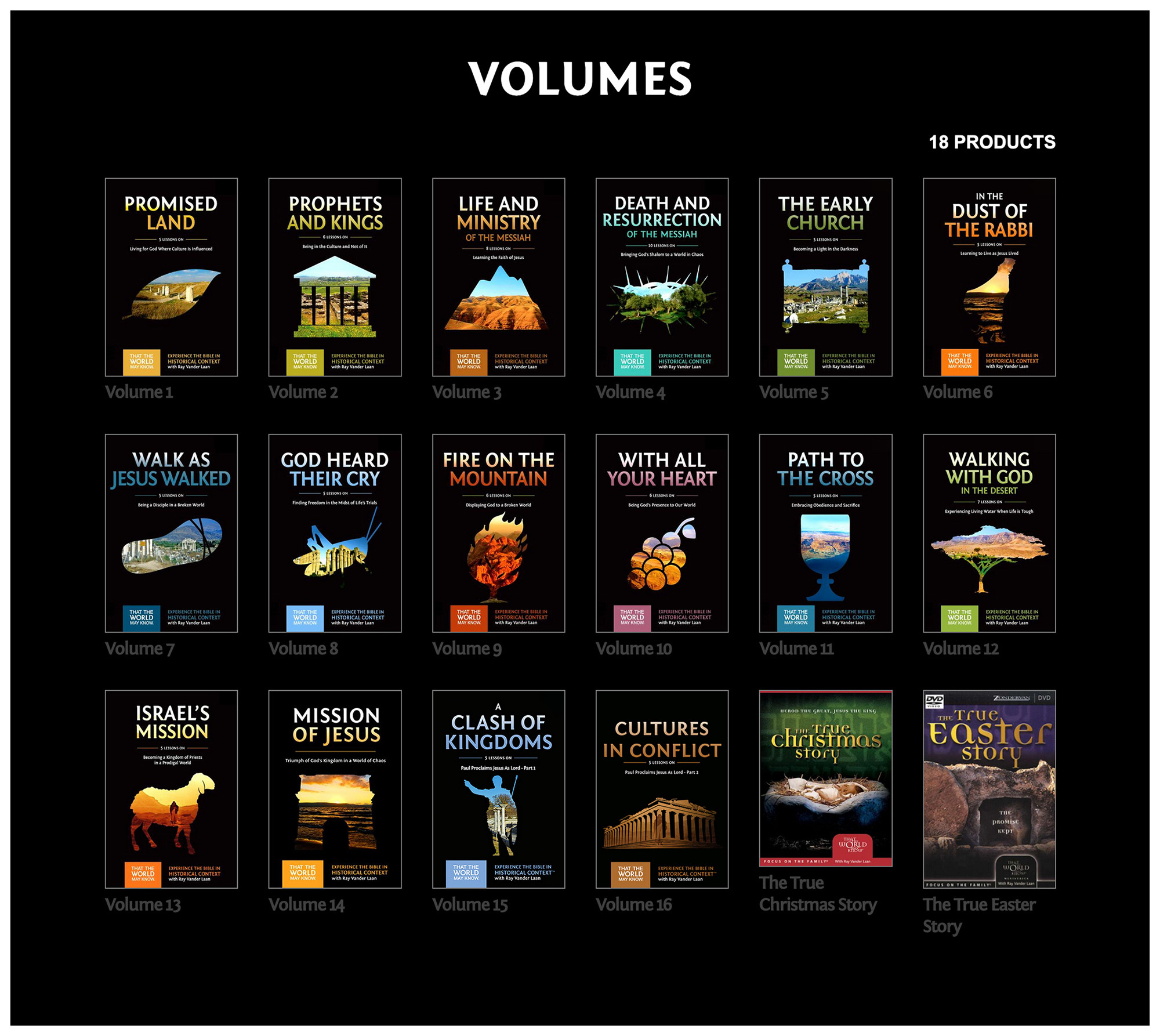 FAQ
Are videos available in SD or HD?
Both formats are offered for all digital downloads, although the source video varies. They were produced between 1995 and 2018, so video quality improves over the course of the series. Volumes 1–5 are in 4:3 format. Volumes 6–16 are in 16:9 format.
Will they be available in Blu-ray?
A Focus on the Family representative told us that there are no plans for Blu-ray releases at this time.
Are the volumes available as a bundle?
While some regions (e.g., Canada) offer the entire series as a bundle, others may not. You can contact Focus on the Family to see about ordering them as a package, but the code above may not apply.